Robotics is a different educational approach through which the child is asked to discover the world of engineering and combine it with the world of information technology.
It is a pleasant educational course where, through a structured curriculum, children receive valuable resources that help them make progress at school.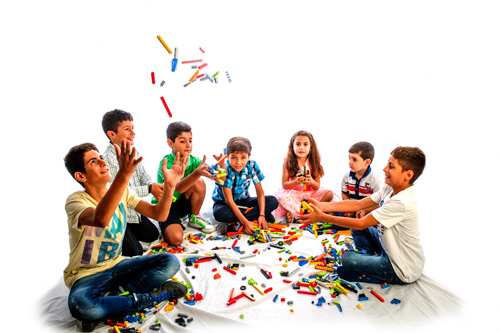 Using blocks, sensors and motors, students create their own mechanical constructions and then, using a computer, they bring their constructions to life, taking their first steps in programming and algorithms.


The program is specifically designed for the appropriate ages and through collaborative learning it develops the students' social skills and provides incentives to study and engage in science and technology with only a single limitation, the children's own imagination.

Students, through the STEM philosophy (Science Technology Engineering Mathematics), learn how to:
Think

Imagine

Solve problems

Create

Have fun

Cooperate

Socialize

Innovate

Manage
Classes are small and the duration of each lesson is one hour and thirty minutes. For more information, please contact one of the following certified Robotic Training Centers.