Computers are now an integral part of our everyday lives, therefore being familiar with their use in detail should start during a child's early years.

Children aged 6-11 take their first steps in the magical world of information technology through a pleasant and creative environment, becoming familiar with new technologies and, most importantly, learn to surf the net safely.
No homework!
The basic principle of EuroLab®  is that it allows students to spend only one day a week and one and a half hours of lessons at our centres and become acquainted with exciting interactive courses, get better grades in school with the help provided to them via the primary school curriculum and become more self-confident.
EuroLab® Books EuroLab®
The Book series Learn! contributes to the teaching of basic computer skills for primary school students (ages 6 – 12). The series:
uses a range of specialized software and customized webpages

combines the curriculum taught in school with technological means
The structure of each lesson consists of Educational Objectives, Skills Practice and finally Revision

Each chapter of the book includes revision exercises for the material taught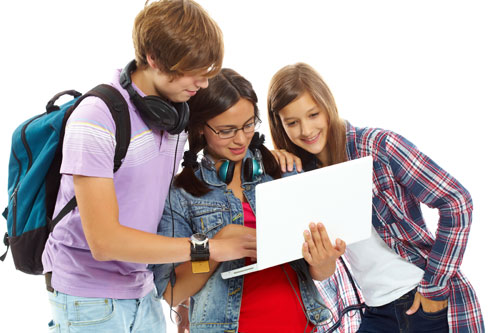 Levels
Learn 1
Learning the Computer

Importing texts and images

Learning calculations and charts

Learning Programming
Learn 2
Improving texts and images

Searching for information

Learning Spreadsheets

Improving programming
Learn 3
Combining texts and graphics

Drawing graphs and calculations

Learning the Internet

Learning how to send emails
Learn 4
Introduction to basic computer concepts

Creating animations

Learning the Windows environment

Learning the capabilities of Word
Learn 5
Learning the capabilities of Word

Learning how to create presentations

Learning the capabilities of Excel

Learn to communicate via email
Learn 6
Learning to navigate and communicate safely

Learning the capabilities of Word

Learning how to create presentations

Learning the capabilities of Excel